Frank Is Told He Is The Target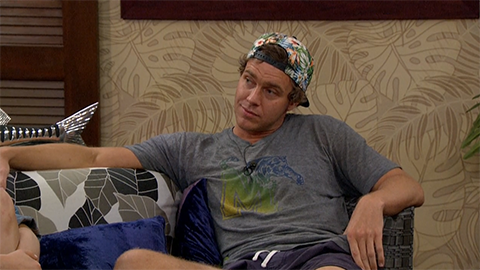 A house meeting took place. Frank was informed that the veto will not be used. Paulie told him that he is the target. Full Story.
BB18: Houseguest Bios | Daily Recaps
Secret Room Photos And Clues
Clues to a secret room are placed throughout the house. Photos of the secret room have emerged. Full Story.
Michelle Wins The Power Of Veto
Michelle won the Power of Veto. Da'Vonne continued to be the one that Frank pushed for to go home. Full Story.
James Noms Frank And Bridgette
After winning a 5+ hour endurance competition, James nominated Bridgette and Frank next to each other. Full Story.
The Plan Is To Evict Tiffany
After much debate, the majority agreed to evict Tiffany. Frank continued to try to flip the vote against Da'Vonne. Full Story.
Da'Vonne Targets Showmances
Da'Vonne approached James about the need to target the showmances. Later that night, James told Paulie what she had said. Full Story.
Da'Vonne Is Nominated
When Corey used the Power of Veto on himself, it was up to Tiffany to decide who goes on the block. Tiffany nominated Da'Vonne. Full Story.
BBCAN4 Finale Interviews
We caught up with the cast of Big Brother Canada 4 the day after the finale to get their thoughts on the season. Full Story.
Nikki Grahame Exit Interview
After leaving second in the double eviction, Nikki expressed that she was most surprised by Tim voting against her. Full Story.
Jared Kesler Exit Interview
Jared discussed why he took Cassandra's move personally, what he would have done as HoH and what he regrets most. Full Story.
Skye Wheatley Interview
We caught up with BBAU's Skye Wheatley to get her thoughts on the season. Click here to watch the interview.