Julia Is The Replacement Nominee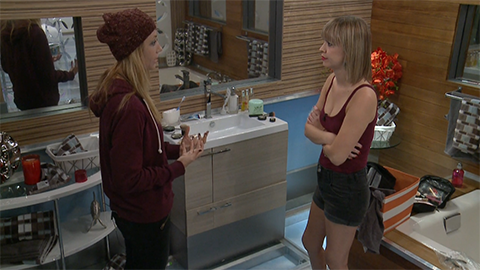 Despite Meg's offering Vanessa a deal, Vanessa went through with the plan to nominate Julia next to her. Full Story.
BB17: Live Feeds | Houseguest Bios | Daily Recaps
Meg Offers Vanessa A Deal
In a final attempt to get a bigger target nominated next to her, Meg went to Vanessa with a deal. Vanessa said she would consider it. Full Story.
James Wins The Power Of Veto
With his game on the line, James won the PoV and threw off Vanessa's plan for the week. The new target was discussed.. Full Story.
James And Meg Are Nominated
Vanessa nominated James and Meg for eviction. Following nominations, she explained her reasoning to them. Full Story.
Johnny Mac Is Back
Right after being evicted, John won his way back into the game. Vanessa won her third HoH competition of the season. Full Story.
Vanessa Does Not Use The PoV
Following a confrontation just prior to the veto ceremony, Vanessa decided not to use the Power of Veto. Full Story.
Vanessa Attemps To Save John
Vanessa and John talked things over, leading to Vanessa attempting to save him and get James on the block this week. Full Story.
Video: BBCAN3 Finale Interviews
Following the the Big Brother Canada 3 finale, we caught up with the houseguests to get their thoughts on the season. Full Story.
Skye Wheatley Interview
We caught up with BBAU's Skye Wheatley to get her thoughts on the season. Click here to watch the interview.

Aisha McKinnon Interview
Aisha shared her thoughts on the season and the upcoming finale in our interview with her. Click here to watch the interview.

The Final 3 Is Set
The Final 3 of BBAU 2014 is now set after a live triple eviction brought us from six to three. Click here for the full story.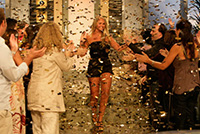 Jordan Lloyd is Voted All Time Favorite Houseguest
In the final round of voting, Jordan edged Dan Gheesling to take the title. Click here for full results.