The Houseguests Plot Against Audrey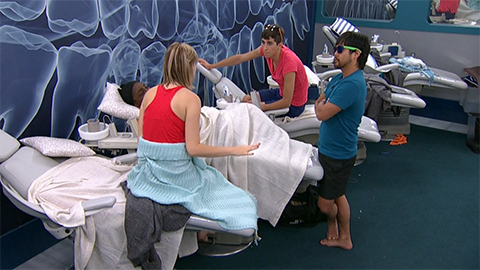 While Audrey has remained quiet so far today, a number of others have been plotting against her. Full Story.
BB17: Houseguest Bios
Jace Is The Replacement Nominee
Steve used the PoV on himself. Jace was then nominated. Audrey remained a focal point in the day's discussions. Full Story.
Audrey's Game Is Exposed
A number of houseguests have begun to discuss that it is Audrey that is the source of the drama in the house. Full Story.
Steve Wins The Power Of Veto
Steve won the Power of Veto. Given that he is on the block and will use it, James will now go through with his backdoor plan. Full Story.
James Reveals His Backdoor Plan
Feeds returned and we found out that Jason was dethroned, leaving James as the lone HoH for the week. Full Story.
VIDEO: BBCAN3 Finale Interviews
Following the the Big Brother Canada 3 finale, we caught up with the houseguests to get their thoughts on the season. Full Story.
BBCAN3 Preseason Interviews
We interviewed the cast of Big Brother Canada 3 befre they entered the house. Click here to watch the interviews.
Skye Wheatley Interview
We caught up with BBAU's Skye Wheatley to get her thoughts on the season. Click here to watch the interview.

Aisha McKinnon Interview
Aisha shared her thoughts on the season and the upcoming finale in our interview with her. Click here to watch the interview.

The Final 3 Is Set
The Final 3 of BBAU 2014 is now set after a live triple eviction brought us from six to three. Click here for the full story.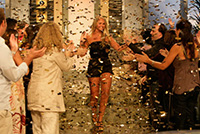 Jordan Lloyd is Voted All Time Favorite Houseguest
In the final round of voting, Jordan edged Dan Gheesling to take the title. Click here for full results.