Ashleigh Wins The Power Of Veto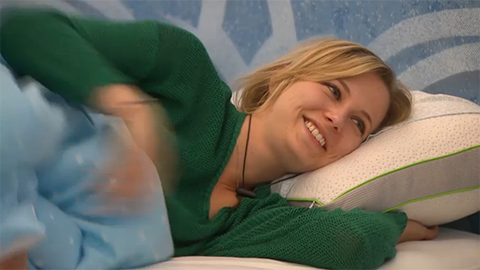 Ashleigh won her third Power of Veto of the season, again while she was nominated. She then discussed her plan. Full Story.
BBCAN3: Preseason Interviews | Houseguest Bios | Schedule
Ashleigh And Godfrey Are Nominated
Sarah nominated Ashleigh and Godfrey for eviction, with Ashleigh being her target for the week, though it all comes down to the veto. Full Story.
Pilar Nemer Exit Interview
Pilar told us who she would vote for, Brittnee or Sarah. She also discussed who she would have chosen between Ashleigh and Kevin. Full Story.
Zach Oleynik Exit Interview
Zach compared Sarah and Brittnee's games, telling us who he thinks deserves more credit. He also discussed his jury vote. Full Story.
Sarah Wins Another HoH
Following the double eviction that saw Zach and Pilar leave, Sarah won her second HoH competition in as many weeks. Full Story.
Zach Campaigns To Ashleigh and Britt
With the double eviction only a day away, Zach went to work on trying to secure the two votes that he needs to stay. Full Story.
Willow MacDonald Exit Interview
Willow discussed her thoughts on her eviction, on Sarah voting her out, and told us what else she has learned in jury. Full Story.
BBCAN3 Preseason Interviews
We interviewed the cast of Big Brother Canada 3 befre they entered the house. Click here to watch the interviews.
Skye Wheatley Interview
We caught up with BBAU's Skye Wheatley to get her thoughts on the season. Click here to watch the interview.

Aisha McKinnon Interview
Aisha shared her thoughts on the season and the upcoming finale in our interview with her. Click here to watch the interview.

The Final 3 Is Set
The Final 3 of BBAU 2014 is now set after a live triple eviction brought us from six to three. Click here for the full story.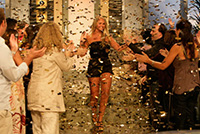 Jordan Lloyd is Voted All Time Favorite Houseguest
In the final round of voting, Jordan edged Dan Gheesling to take the title. Click here for full results.