Zach Leaves Nominations The Same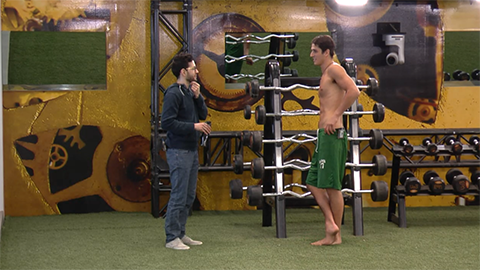 Zach decided not to use the Power of Veto. Some houseguests discussed evicting Jordan. Full Story.
BBCAN3: Preseason Interviews | Houseguest Bios | Schedule
Jordan Tells Kevin About Newport
Jordan outed his Newport alliance with Zach to Kevin. A number of houseguests became frustrated with Zach for not wanting to make a move. Full Story.
Sindy Returns; Zach Wins PoV
While the plan all along was to target Bobby next week, the Purple Cobras began discussing taking out Bruno first. Full Story.
Godfrey and Jordan are Nominated
Zach went through with the plan of nominating Godfrey and Jordan as pawns. Targeting Bruno or Bobby was debated. Full Story.
Johnny Colatruglio Exit Interview
Johnny let us in on who he would like to align with if he returned and whose game he plans to blow up. Full Story.
Zach wins HoH
Zach won HoH and he and his allies discussed the plan to backdoor a big player. The two pawns were decided on. Full Story.
The BBTV Task Takes Place
The houseguests took part in the BBTV task and were later rewarded with a party that was blocked from the feeds. Full Story.
BBCAN3 Preseason Interviews
We interviewed the cast of Big Brother Canada 3 befre they entered the house. Click here to watch the interviews.
Skye Wheatley Interview
We caught up with BBAU's Skye Wheatley to get her thoughts on the season. Click here to watch the interview.

Aisha McKinnon Interview
Aisha shared her thoughts on the season and the upcoming finale in our interview with her. Click here to watch the interview.

The Final 3 Is Set
The Final 3 of BBAU 2014 is now set after a live triple eviction brought us from six to three. Click here for the full story.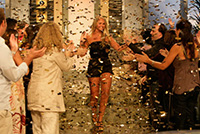 Jordan Lloyd is Voted All Time Favorite Houseguest
In the final round of voting, Jordan edged Dan Gheesling to take the title. Click here for full results.