Corey Is The Replacement Nominee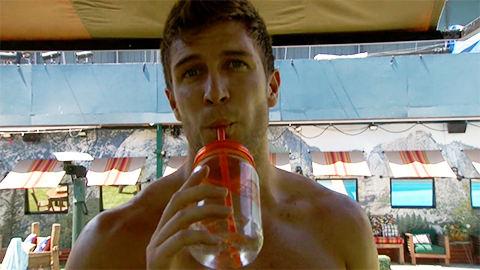 Paul used the Power of Veto on himself. Michelle decided to nominate Corey in his place. Full Story.
BB18: Houseguest Bios | Daily Recaps
Big Brother To Air This Fall
A new season of Big Brother will air exclusively on CBS All Access this fall, after the Big Brother 18 finale. Full Story.
The Replacement Nom Is Discussed
James and Natalie let Michelle in on the plan to evict Victor. They discussed who to put up in Paul's place. Full Story.
Paul Wins The Power Of Veto
With his game on the line, Paul came through with a win in the veto competition. Victor became the new target. Full Story.
Paul And Victor Are Nominated
Michelle became the Co-HoH. She and Natalie went on to nominate Paul and Victor, though they later regretted it. Full Story.
Natalie Wins HoH
Following Paulie's eviction, Natalie won HoH. James and Natalie discussed turning on Paul and targeting him this week. Full Story.
James Exposes Corey's Campaigning
James went to Corey to inform him that Paulie has been campaigning for votes. Corey then let Nicole know about it. Full Story.
BBCAN4 Finale Interviews
We caught up with the cast of Big Brother Canada 4 the day after the finale to get their thoughts on the season. Full Story.
Nikki Grahame Exit Interview
After leaving second in the double eviction, Nikki expressed that she was most surprised by Tim voting against her. Full Story.
Jared Kesler Exit Interview
Jared discussed why he took Cassandra's move personally, what he would have done as HoH and what he regrets most. Full Story.
Skye Wheatley Interview
We caught up with BBAU's Skye Wheatley to get her thoughts on the season. Click here to watch the interview.